---
Posts: 296
Joined: Mon Feb 26, 2018 2:18 pm
Has thanked: 0
Been thanked: 0
Probably a thousand or so I buy a couple a month
---
Posts: 1716
Joined: Thu Jul 12, 2012 8:22 am
Location: As close to France as you can get.
Has thanked: 4 times
Been thanked: 6 times
Probably got a Viz annual stashed away somewhere.....
Audio Grail "Sable" Garrard 401 with Cumbrian Green Slate plinth / SME V / Benz Micro Gullwing SLR, Phono 3 + 2X BBPSU - MEGA!, NVA TAS, NVA Cubix-Pro, (top & mid sections). (Oh and Richard's Sony CDP-X779ES, (if I can fix it), for when I fancy a bit of the devil's spawn!)
---
Posts: 693
Joined: Wed Mar 18, 2015 3:42 pm
Location: UK
Has thanked: 3 times
Been thanked: 3 times
For all the fans of Terry Pratchett
https://www.bbc.co.uk/programmes/b08fjlvx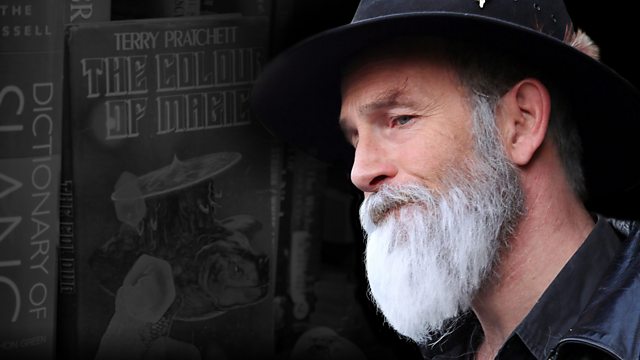 It can be done so imagine it.
---
Posts: 168
Joined: Tue Apr 16, 2019 4:50 pm
Has thanked: 0
Been thanked: 0
The written word could turn out to be man's biggest downfall,or his greatest achievement . Who knows? I was once told "believe nothing that you hear and half of what you see" this has proven to be sound advice. As for books, well I have many and always enjoy reading something new that takes my fancy, a bit like music I suspect? They can transport you or not depending on your imagination. I would no more recommend you the books I read anymore than the speakers I use. What I would say is read, when you want, what you want. And just sometimes, if you can read something outside your comfort zone, you might be surprised...
"The moving hand writes and having writ moves on etc etc.
Having said all that try,
Jò Nesbit the snowman
Peter Straub the throat
And of course, by popular demand, Stephen king the stand.
As much as I said I wouldn't I just did
---
Posts: 6293
Joined: Wed Nov 12, 2014 12:15 pm
Location: Somewhere in Holland
Has thanked: 108 times
Been thanked: 125 times
Jo Nesbo is brilliant. Just read the latest Harry Hole (pronounced 'holay') mystery. Brilliant.

Currently working my way through the Ruth Galloway series by Elly Griffiths. All about an archaeologist with a troubled personal life who keeps being pulled in by the police to help solve crimes old and new. Not exactly highbrow but very entertaining.
NVA: P50sa - SSP - A40 - LS6 - Cube2 - BMU
Digits: E-Medic ST-M PC + Volumio + AQ Jitterbug
DAC: TeraDak V4.5 Chameleon CD: Cambridge CXC
USB: Oehlbach XXL Masterclock + AQ Carbon USB
Ethernet: Silent Angel Bonn N8 + AQ Cinnamon
Cans: AQ NightHawk Carbon + MF XCAN v3

---
Posts: 168
Joined: Tue Apr 16, 2019 4:50 pm
Has thanked: 0
Been thanked: 0
Never read any elly Griffiths but if you think nesbo is good, then will give it a go. Thanks
---