Tiz a long and somewhat tragic tale Guy.
I mearly mentioned the fact to Hucker that me floor and wall tiles cost more than his Hyundai (Not Lambo).....
Of course Hucks thinking he is richer than Moi, Bill Gates, and Sheikh Amoudi combined wanted photographic proof. Which I declined.
Now this insenced the fellow so much he cursed me to Hell and back, called me a dirty rotten liar, and shame of all shames banned me from his 2 member 8 sock puppet forum.
Oh the Fu*k*n embarrassment........
I sent him a pic of Moray me Highland Coo instead.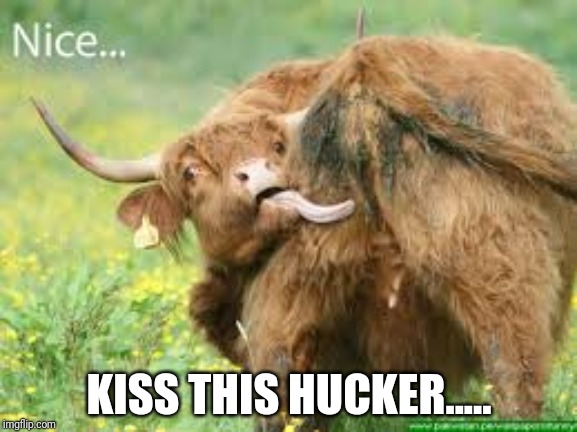 via Imgflip Meme Generator