Forum rules
1. No ad-hominem
2. No spamming or shilling
---
Vinyl Prick LOL

Hows tricks Trev?
Analogue


301 / 3012 / 2m black
401 / PU7 / AT33ev / Highphonics SUT
Phono 2 + extra PSU


Digital


Vortexbox, SBT / Teac Dac
Cambridge CXC


Amps


Glasshouse TVC, Tron Seven Linestage, Quad 44
Quad 303, or Bel Canto Set 40, or NG 300B Set Monoblocks


Speakers


Tannoy GRF Memory.
Tannoy ST100 Supertweeters
Q Acoustic 3020.
---
Posts: 386
Joined: Sat Feb 14, 2015 8:11 pm
I know a few Vinyl Pricks
They are very similar to Real Ale Twats ( copyright Viz )
P20 + A30 + LS3 + SSC + Squeezebox Touch + Yiang Sheng DAC-01A + Sony BDP-S350 + Synology DS118 NAS + Cubettes sat on top of 70cm Atacama stands + Beyerdynamic DT770 Pro 80 ohm headphones
---
Not telling
Analogue Source-ARB Turntable & 10" dual pivot arm, Dynavector 10x5, Nva Phono 1 / Schiit Mani
Digital Sources- Sony CDP770 & Apple Box3 to Beresford TC7510, iPhone 4s to music only WiFi
Amplification-NVA P50 & 2x A20
Speakers-Diy Cubes; Mid/bass- LS5; Tweeter- Ls1
SSC throughout
Testing Mini BMU
---
Posts: 29537
Joined: Wed Jul 11, 2012 7:26 pm
Location: Muppet Labs
Well not being a prick, I am a old git, I cannot choose. Some people are pricks about everything they post (don't know about real life) exampled by Marco and Bigman.
---
Deffo the obscure music prick.

I can't tell you which artists, obviously...
"The one who would whistle to Throbbing Gristle through harsh times in Umberstone Covert."

HiFi Foo Fight Blog
NVA BMU / WTL Versalex / Transfiguration Axia /NVA Phono2 w/ 2nd PSU / GSP Revelation C / Vortexbox Appliance NAS Server / Sonore microRendu USB streamer w/ LPSU / Chord 2Qute USB dac / NVA P90sa / NVA A80MK2 (bass) / NVA A70 MK2 (tweeters) / NVA Cube 1 / NVA TIS MK1 / NVA SSPMK2 / NVA LS6 / NVA AP10H (& 1x additional PS) / Audeze LCD-2
---
Toss up between modern music is terrible prick and vinyl prick. The sex part definitely applies.
Audio Grail "Sable" Garrard 401 with constrained layer plinth / SME V / Benz Micro Gullwing SLR, Phono 3 + 2X BBPSU - MEGA!, NVA P90sa, NVA Cubix-Pro, (top & mid sections). (Oh and a Pioneer BDP LX70A when I just want some background music!)
---
Posts: 80
Joined: Mon Jul 30, 2018 7:59 am
Location: Nouvion
Hmm, none of the above, so just a "Total Prick"
---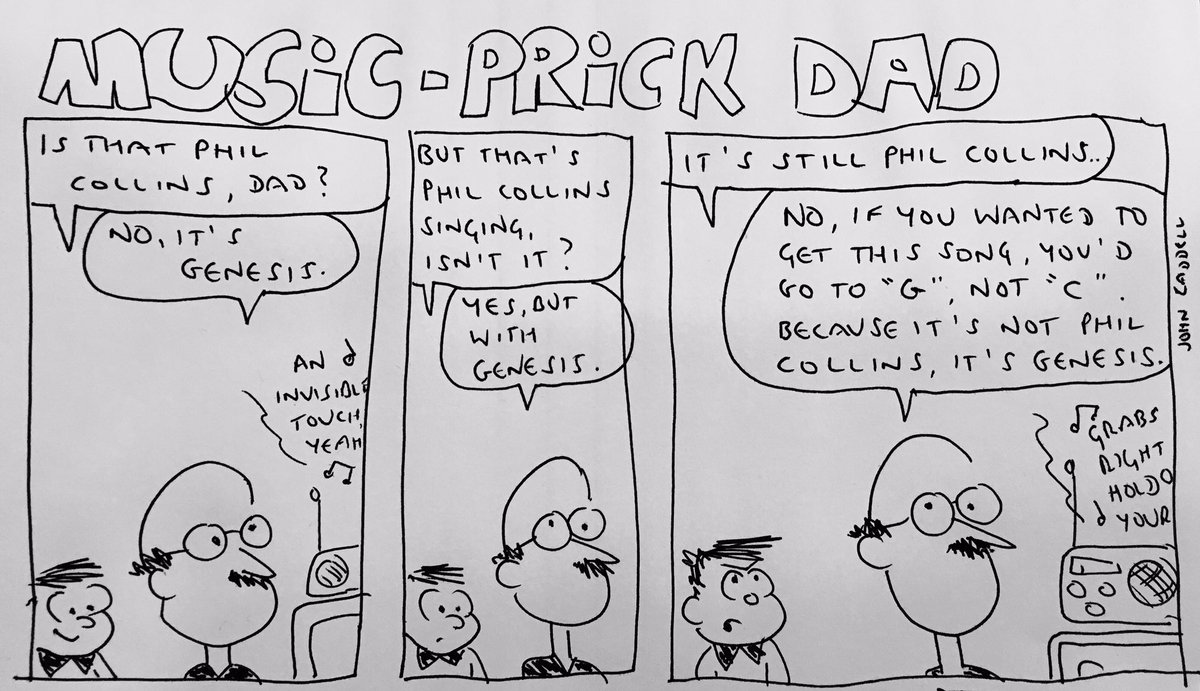 Main:

NVA: P50sa - SSP - A40 - LS6 - Cube3
Digits:

RPi 2B/Allo DigiOne/Volumio/Tomanek ULPS/AQ Jitterbug


DAC:

Metrum Acoustics Musette

CD Transport:

Cambridge CXC


Headphones:

AQ NightHawk/NightOwl

Amp:

Schiit Magni-3


DAC:

Cambridge DacMagic Plus + Sbooster LPSU

---
Definitely modern music is terrible, but good music did not end in 1975.
I set a course just east of Lyra
And northwest of Pegasus
Flew into the light of Deneb
Sailed across the Milky Way

NVA BMU, Sonore microRendu/McRU PS, AQ J-bug, Wirewold Ultraviolet, Chord Qutest, NVA P90SA, NVA A80sMk2, NVA Cube 1s, NVA TSCS, NVA TIS mk2. Rega Planar 3, Denon DL-110, NVA Phono 1, NVA SSP Mk2, Grado SR 325e, headphones, Chord Mojo.

Second system
Arcam Miniblink Bluetooth DAC, Marantz pm 5004, Wharfdale Diamond 121, NVA LS2.

Out and about
Oppo PM3, Audioquest Dragonfly Red.
---