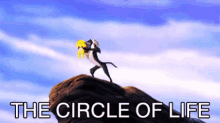 In a similar vein to the ongoing OCD thread ...
I am an obsessive music listener. I love it and can't get enough of it BUT what I do get enough of is a certain style/artist/genre.
Let me elaborate.
My music tastes are cyclical - I suddenly develop an overwhelming urge to listen to THAT artist or THIS genre. A phase that usually lasts about a month or two, then my mood/taste/attention switches to something totally different.
Looking back on my CD purchases since last August my focus has been on :
Joy Division / New Order
Efterklang
Yes / Asia
Evanescence
The Church
ELP
Steve Reich
Max Richter / Olafur Arnalds
Tangerine Dream / Gert Emmens
(Another OCD thing - I keep a list of all the albums I buy)
My listening preferences do have a lot to do with my state of being. When times are hard and I am not happy with things in general then I tend to gravitate towards Classical music (soothes the soul, that sort of thing), when I am creative and mentally positive then a lot of synthesizer/electronic music gets played.
And there is a cycle of a couple of years where I shift from EM to Classical to Jazz to Pop/Rock to Prog to God-knows-what and then on and on.
Am I mad or what ?