Ha Ha I'm Drowning
Quite possibly the finest debut album from the post-punk Liverpool scene:
The Teardrop Explodes 'Kilimanjaro'
Originally came out with the above cover. But then the band recorded 'Reward' which was their first single to chart and the Record company reissued the album, included the hit single and changed the cover photo as the band were too ugly!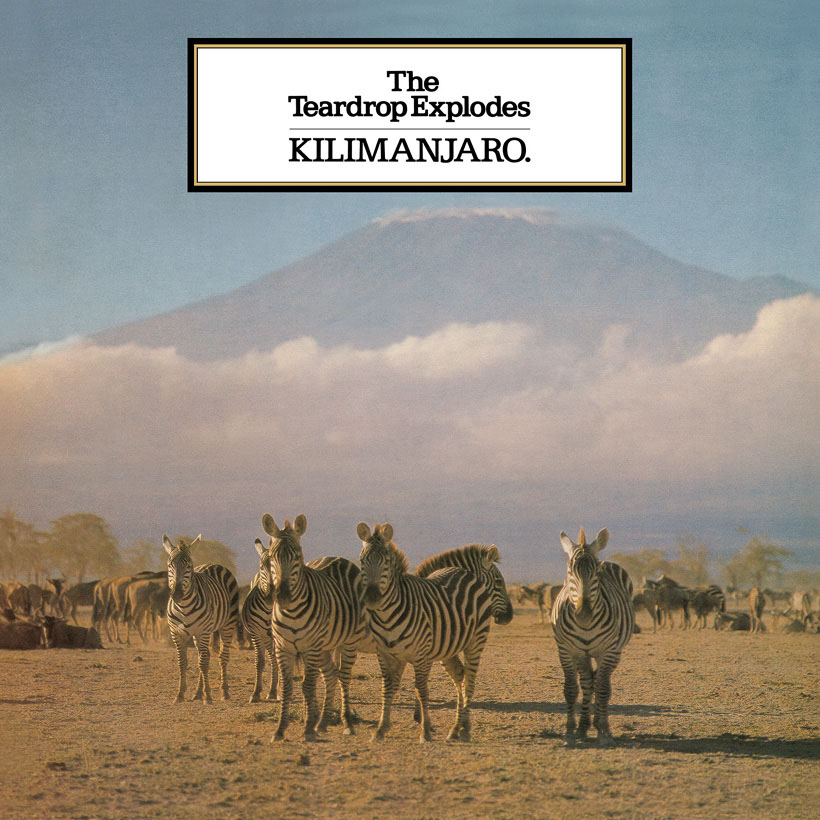 The Teardrop Explodes - Kilimanjaro [Full Album]
After the break-up of the Crucial Three (with Ian McCullough & Pete Wylie), Julian Cope and his new bandmates were looking for a name. They met in a flat which had been used by another bunch of musicians and a stack of comics was there. Leafing through an old 'Daredevil' Cope found this image:
He thought it was a great name for the group and the rest is history. 'The Teardrop Explodes' was born and broke up exactly, to the day, 4 years later. Rock archeologists have also come up with the theory that the sentence underneath was also the inspiration for the band-name 'Echo & The Bunnymen'.
Made you work this time Hannes. But you got it in the end !!