Here is one for the West Yorkshire mafia - at least those with long memories.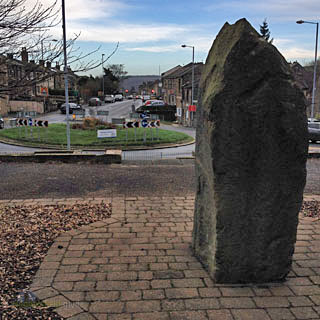 If you drive out of Huddersfield town centre on the Manchester Road, then go up through Paddock on Church St. then you come to a roundabout, taking the 2nd exit (Longwood Rd) and then looking immediately to your left there is a tiny shop (now a hairdressers, I see from Google Earth). This was once 'Roundabout Records'.
In the early 80's, I got my first proper job, as a Computer Operator in a large mail-order firm in Bradford, and had money to spend and free afternoons (when shifts would allow). Then I would go up the hill to Paddock and spent a lot of time with owner John - who was a total music freak and had started a 2nd-hand record shop based on his own LP collection.
Here I was introduced to an enormous amount of great music from the 60's and 70's and I find myself recently revisiting a lot of the albums I heard then: Affinity, Spring, Cressida, Czar, Fantasy, Comus.
Affinity-Affinity 1970 [FULL ALBUM]
Here is the (only) album from Affinity. Kind of cross between Janis Joplin and the Moody Blues. Jazzy and slightly psychedelic with a terrific lady singer.
Memories, memories .....